P

ouch

S

mart
Join our community of small brands that team together to get better volumes and costs on their compostable and branded pouches with PouchSmart!
A smarter way to print your eco pouches.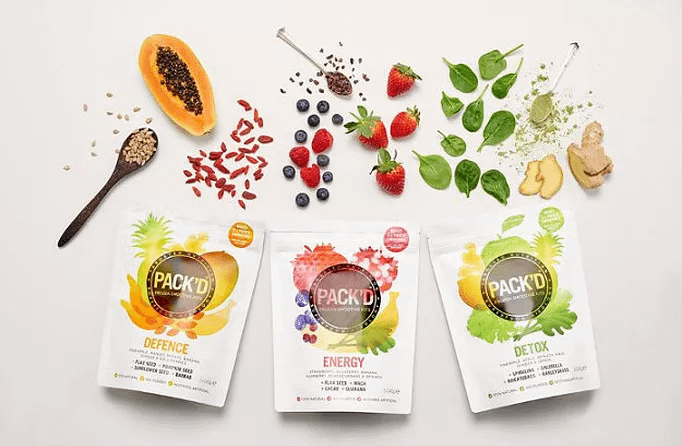 "Small food brands have beautiful, healthy and natural products. Yet their pouches can't reflect that due to the painful volumes and costs.
I made PouchSmart to bridge that gap to the best printers and allow smaller brands to now make their own pouches from scratch – without the volumes and pricing."
Aneal Patpatia. CEO. PouchSmart.
PouchSmart allows smaller brands to team up, sharing resources and saving some money in the process too! So if you're a smaller brand who simply doesn't need the volumes of packaging on offer but you want to benefit from the low prices of high volume packaging orders, you can use PouchSmart to team up with businesses who are in the same boat.
We've got over 23 printers on our books and specialise in Sustainable Kraft Pouches.
We bring together small brands who are looking for similar pouches and want to save on pricing and volume.
PouchSmart opens up low cost low volume packaging to small businesses across the country – sign up to find out how we can help you with your packaging needs, or fill in our quote form to receive a quote from one of friendly staff members!
Here are just some of the many amazing things that makes our services unique:
lower pricing
personalized volumes
free tooling
The more brands who join, the more we can help each other on the quest for low cost low volume packaging!
Subsidised Packaging/Pouch Design
A high quality box design from one of the popular 'Soho Design Agencies' normally costs around £1000, but thanks to PouchSmart, you can get your hands on them for a fraction of the price. Sign up below for more information.
Collaborative Litho Printing
Join forces with other brands to get the most out of your printing order. By joining the PouchSmart community you can find availability on upcoming print runs to save you money and volume.
Low Volume Pouch Printing
We've got 6 of the best Rotogravure printers right here at PouchSmart HQ that print the highest quality, full colour pouches in any style you choose. We offer the lowest volume of printed pouches anywhere in Europe at just 10,000 of each type. Not only that, but you can even choose to ship them monthly over the course of a year.
Become a free member below to find out more about this unbelievable deal!